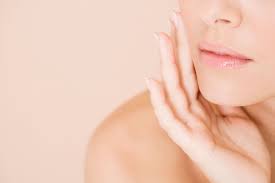 Are you one of those visiting or consulting a skincare specialist for the very first time? If yes, do not worry because we have something fascinating to offer you at our aesthetics skin clinic in London. We prioritise our patients' comfort zone and ensure for them to enjoy the best moment of their life while they undergo treatment. Your first visit will be worth it, and you will be able to understand the unique ways of caregiving that we assure. We have got you covered for those of you who are still apprehensive as to what happens during a consultation with an aesthetics doctor here. Here are some of the unique features that distinguish our treatment solutions:
Examination of your features: Perhaps the most routine part of the consultation with a genuine and best skin doctor in London would include a thorough and compelling study of your components. It is done to ascertain understanding your natural features and your skin type in the better way possible. During such analysis, the specialist will try to highlight all those features of your face, hair etc., that require improvement to enhance your overall look. Therefore, it can be considered a well-planned preparation with a better understanding of your skin tone and category before undergoing some effective skincare solution.
Getting to know what you want: Obviously, you visit the skincare clinic in London to get some particular cosmetic treatment perhaps or understand how you can get rid of the fine lines and wrinkles, etc. You can't compromise anything at this stage while you are keen to avail a solution. Thus, an essential component of the consultation would be to get to know what you want because, without that, it is not possible to establish a treatment plan as per the specific requirement.
Preparing a treatment plan: After examining your features and getting to know what you want, the best skin specialist from London will sit down with you to make a personalised treatment plan. The specialist will explain what they propose to do and what procedures will be performed on you. Furthermore, what products would be used and so on will be discussed thoroughly? It is the stage when you ask any questions and doubts you have regarding the treatment plan. It would help if you asked that for better clarity.
The doctor will also let you know of any complications and side effects that might crop up post-treatment. After treatment, what kind of care would be provided by the skin care clinic in London is also explained to you.
Execution of treatment
Once all is decided, clarified, and you approve the treatment plan, our best aesthetic doctor in London executes the project. For more details on what treatments we offer, what products we use etc., book your consultation with us now!
https://www.drinjyghanem.co.uk/wp-content/uploads/2019/12/Dr-Ingy-G-p-300x65.png
0
0
Admin
https://www.drinjyghanem.co.uk/wp-content/uploads/2019/12/Dr-Ingy-G-p-300x65.png
Admin
2021-07-14 08:10:22
2021-07-14 08:13:16
What Does Consultation with Skincare Specialist Usually Entail?